Now, I really don't pay attention to pop culture and honestly I'm not into celebrities or fashion or any of that stuff.
But please, go
here
immediately.
The archives are must-reads (especially the Britney section).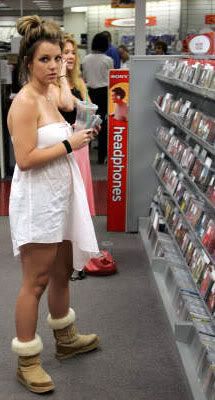 "Haven't y'all ever seen a pregnant lady wear a tablecloth to the video store? Jeez."