So, I'm on the
American Family Association
's email list.
Their latest email alert filled me with alarm: "
Survey Proves Retailers Banning Christmas!
"
Well, since I am a Christian, that is a cause for concern. I happen to like Christmas.
From the email they sent me:
Dear Andy,

I thought you would be interested in a survey we did. We gathered advertising inserts from 11 different companies placed in two papers on Nov. 27 (Northeast Mississippi Daily Journal and Memphis Commercial Appeal.)
Did they write this with a straight face? They looked at
two
minor newspapers published 100 miles apart from each other on
one
day and this is supposed to provide conclusive evidence of...anything? (Of course, this is the same organization that put a poll on its webpage and invited members to vote on whether they supported gay marriage or not; the page promised the results would be submitted to Congress. When the
results
didn't come out quite as they expected, they pulled it and declined to share the "findings" with the government.)
Okay, but let's give them the benefit of the doubt. Just because the research is, shall we say, scanty, doesn't mean it's inaccurate. If I see one raven and conclude all ravens are black, I might be lazy, but I'm still right. Maybe retailers really
are
banning Christmas!
Of the 11 companies, only one—McRae's/Belks—had a reference to "Christmas." They mentioned "Christmas" only two times. The other 10 companies did not mention "Christmas" a single time! While refusing to use "Christmas," they used the term "holiday" a total of 59 times in their 10 inserts.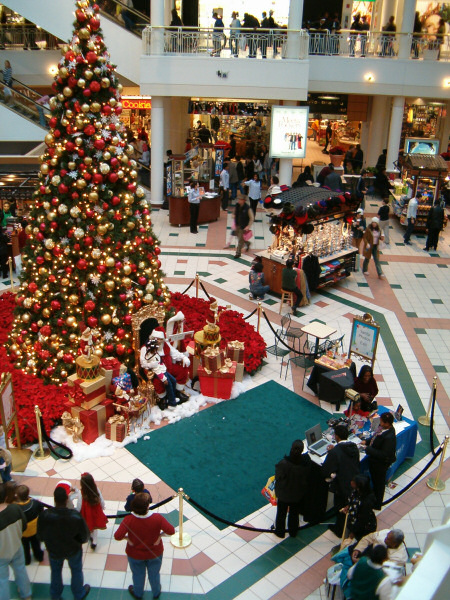 So, I guess if you see an advertising insert decorated with twinkling stars, evergreen boughs, glass baubles, candles, stockings, candy canes, wreaths and other traditionally Christmasy trappings in a newspaper one month before Christmas but it doesn't say "Christmas" anywhere, you are looking at a concerted effort to ban Christmas. Got it. The fact that it says "holiday," even though Christmas is, in fact, a holiday, is a victory for Godlessness. And if you "only" mention Christmas twice, you just barely get a pass.
Ask these companies why they banned "Christmas" in their in-store promotions and retail advertising and they will tell you they didn't want to offend anyone. They mean, of course, anyone except Christians!
Ah, so by making the holiday season (d'oh, look, I just banned Christmas myself!) more inclusive, they're actually making it exclusive. The fact that Christmas is a "holiday" and they are wishing us "happy holidays" means that they hate us. Makes sense.
And of course even though
James
tells us, "
Know this, my beloved brethren. Let every man be quick to hear, slow to speak, slow to anger, for the anger of man does not work the righteousness of God
," it's time to get mad!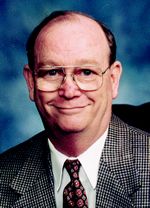 Here's why: "According to [Chairman Don] Wildmon, supporters of his organization...are
offended
when retailers choose to promote the Christmas season without acknowledging it as such, choosing instead to remain 'politically correct' by marketing such things as 'holiday trees'."
Unfortunately for Don "Wildman" Wildmon, calling them "holiday trees" is actually closer to historical accuracy than political correctness (assuming there's a difference). Even the most cursory research shows that the tradition of using fir trees as decoration for winter holidays originated with pre-Christian European pagans, who venerated the trees as phallic symbols. Adopting the practice as part of the commemoration of Christ's birth is a relatively recent phenomenon; most believe it started in Germany in the 1600's.
But according to "
ChristmasTree.com
,"the custom spread slowly.
The Puritans banned Christmas in New England. Even as late as 1851, a Cleveland minister nearly lost his job because he allowed a tree in his church. Schools in Boston stayed open on Christmas Day through 1870, and sometimes expelled students who stayed home. The Christmas tree market was born in 1851 when Catskill farmer Mark Carr hauled two ox sleds of evergreens into New York City and sold them all. By 1900, one in five American families had a Christmas tree, and 20 years later, the custom was nearly universal." The History Channel
confirms
this account.
You know, if December came and went without any commercial "holiday" music, if stores didn't bring in special decorations, and generally stayed open on the holiday itself, I might worry about an effort to "ban" Christmas. Instead what I see happening is an organization trying to pressure retailers into promoting one religion to the exclusion of others, based upon historically and theologically inaccurate arguments. To that I say, "Bah humbug!"